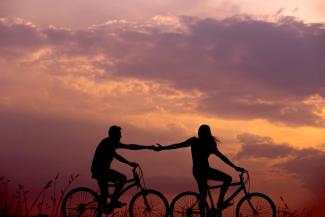 Share Your Love- Family Discussion Guide
 Share your love
For over 160 years, we've been working with clients across generations, helping them live their lives with courage, strength and wisdom. We've used those traits to help clients like you achieve your goals and live fulfilling lives. And, we will rely on those attributes to help you create a legacy that's most meaningful for you and your loved ones.
Preparing for the inevitable is a tough discussion. It's one that many people find difficult to have, especially with those closest to them. The Share Your Love Family Discussion GuideSM is intended to help initiate an open, thoughtful dialogue with your family as you plan for your future and how to honor your final requests. It's more than a simple list of instructions. It covers many topics such as: where to find important documents and key contacts; who should care for loved ones and minors; and who you want to handle decision-making if you become incapacitated.
Planning now may lessen burdens down the road for your loved ones as they ensure your wishes are carried out as you want. It can also help your executor(s) and beneficiary(ies) avoid added stress or pain because it gives them detailed directions for distributing your assets, thus minimizing any possible conflicts. Within this guide we outline a short list of documents and tasks that your loved ones will need to handle according to your wishes.
GE-3005747.3 (4/22) (Exp. 4/24)