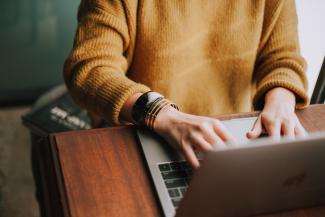 What should I be doing to help reduce my taxes?
A common question that comes up is "what should I be doing to help reduce my taxes"?
If you have a Traditional IRA, and you are eligible to make deductible contributions, make sure that you are making contributions to that account.
Because the market has been more volatile this year, many non retirement investments have suffered in value. The silver lining with this is that you might be able to sell some positions that have a loss and take that capital loss has a deduction on your tax return.
Some states like Arizona have tax credits that will allow you to make contributions to a charitable organization and receive a dollar for dollar credit on your state taxes. If you live in Arizona, you can visit our website to learn more or check with your tax professional.
If you were going to be itemizing deductions rather than taking a standard deduction, be sure that you start collecting all of your receipts and invoices. It is much easier to list out your deductions when preparing a tax return if you have all of these items organized.
Everyone knows that 2022 has been a very rocky year in the stock market. You may want to consider Roth conversions before the end of the year because a conversion might potentially produce a lower tax impact when you are shares are lower in value.
As many of our clients know, we are happy to work with your tax professional since we don't provide tax or legal advice and you should always consult your own professional to determine the appropriateness of any course of action.
Reach out to our team if you want to discuss!
This informational and educational video does not offer or constitute – and should not be relied upon -- as financial, mortgage, credit counseling or tax advice.  Equitable Advisors, LLC and its associates and affiliates do not provide tax, legal, mortgage or credit counseling advice or services.  Phil Kim offers securities through Equitable Advisors, LLC (NY, NY 212-314-4600), member FINRA, SIPC (Equitable Financial Advisors in MI & TN). Investment advisory products and services offered through Equitable Advisors, LLC, an SEC-registered investment advisor.  Annuity and insurance products offered through Equitable Network, LLC. Equitable Network conducts business in CA as Equitable Network Insurance Agency of California, LLC, in UT as Equitable Network Insurance Agency of Utah, LLC, in PR as Equitable Network of Puerto Rico, Inc. Signature Wealth Concepts is not a registered investment advisor and is not owned or operated by Equitable Advisors or Equitable Network. AGE- 5236574.1(11/22)(Exp.11/24)